Selling tradelines has been written about on several reputable websites referring to it as a "$1,000 per hour side gig," but is this true?
Technically, the answer is yes, but let us explain further. Keep reading this article to find out how to make money selling tradelines.
Key Takeaways:
People make money by selling their authorized user tradelines. While you may not reach earning $1,000 per hour, you may earn a side income.
There are some risks that come with selling tradelines, such as potentially getting your account shut down if you add to many authorized users
You could earn money by selling authorized user credit card placements. To get a quote for selling your tradelines, use the tradelines credit partners page.
The Authorized User Tradeline Strategy
Do you remember hearing this old advice? "When your kids become young adults, add them to your credit cards as an authorized user to give them a head start on their credit."
This credit-building strategy actually works, and now there is a way to get paid by doing the same thing for other people looking to build their credit profiles. Keep reading to find out how this works and why some people are earning thousands of dollars by selling their authorized user (AU) tradelines.
Is Selling Tradelines Really a $1,000 per Hour Side Gig?
At Tradeline Supply Company, LLC, commissions generally range from around $50 – $350 per AU spot sold. The older the credit card is and the higher the credit limit, the higher the commission will be.
The AUs only stay on the tradeline for two months in most cases, so there is relatively frequent turnover. On average, we usually allow our credit partners to sell two AU spots per credit card every two months.
The reason this works out to a four-digit hourly wage is really due to how little time it takes to work this gig.
Once you get familiar with adding and removing AUs from your accounts, you might be able to add someone in one minute and remove someone in 30 seconds since that often only requires a click of a mouse. A couple of banks allow you to add an AU online and then require you to call them to get the AU removed.
This said, let's just assume on average adding an AU takes two minutes and removing an AU takes two minutes. An average commission is around $150 per spot. If you do the math, earning $150 in four minutes of work comes out to an hourly wage of approximately $2,250 per hour. On the higher end of the commission range, a $350 commission works out to be approximately $5,250 per hour based on time worked.
Obviously, the $1,000 per hour rate is not a true measure of how much you can expect to earn. A $1,000 per hour full-time job would earn someone over $2 million per year.
We are not saying you can make that much money, but if you calculate how much money you earn versus time spent, the numbers are in fact very impressive.
Perhaps a more realistic way to assess this opportunity is to look at how much time would be required to earn $10,000 selling tradelines in a year.
The people who earn over $10,000 per year usually have higher-paying cards, so their average commission would be closer to $250 per spot. To make $10,000, this person would have to sell 40 spots per year. With an average of four minutes of work per deal, this person would have spent approximately 2.67 hours of work to earn $10,000, which works out to around $3,750 per hour.
Are There Risks to Selling Tradelines?
Yes, there are some risks to selling tradelines. The main risk is the possibility of getting your credit card shut down. We estimate a 1-5% chance of getting your card closed depending on the bank and the number of authorized user (AU) spots you sell during a given period of time.
The good news is that you have control over how many AU spots you sell. If you have been consistently selling your AU spots out every cycle, you can always choose to pause your account between sales and give your cards a rest.
The key here is to avoid adding and removing too many AUs too quickly. You want your accounts to stay open so that you can stay in this game for the long haul.
The most common questions that most people immediately ask are "Is this even legal?", "Can this affect my credit?", and "What if the authorized user spends a bunch of money on my card?" The answers are yes, selling tradelines is legal; no, the authorized user will not affect the credit partner's credit; and no, the authorized user cannot spend any money on your account.
The credit card companies will only send the AU card to the primary account holder's address and the AU does not receive any information about the credit partner or their account whatsoever. Additionally, most banks offer extra security features such as account activity alerts, instant account freezes, and multi-factor authentication.
Why Isn't Everyone Selling Tradelines?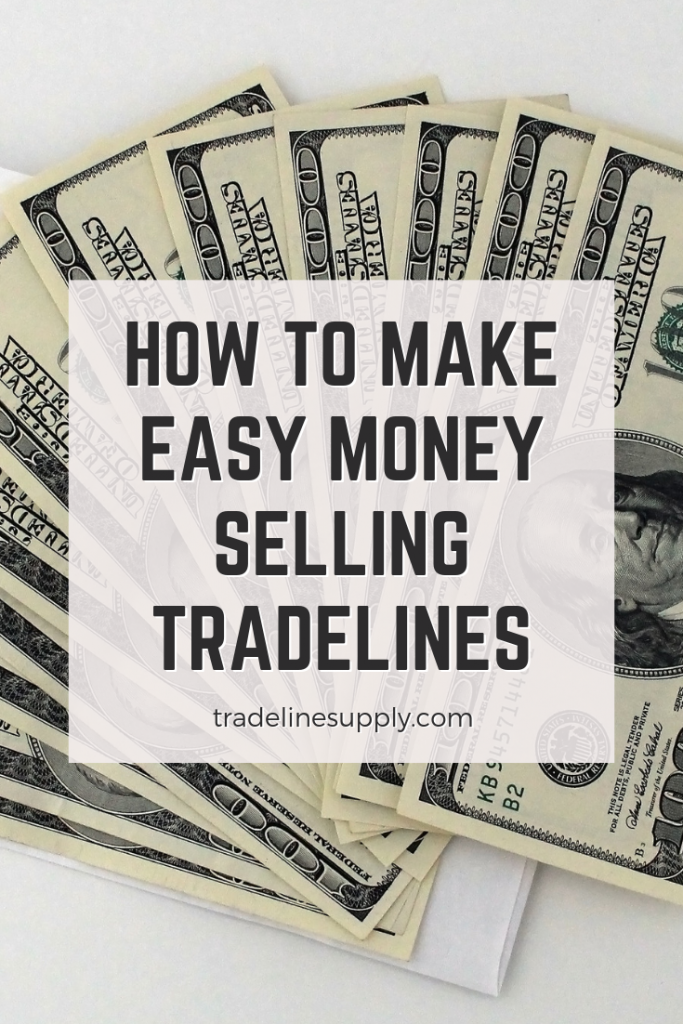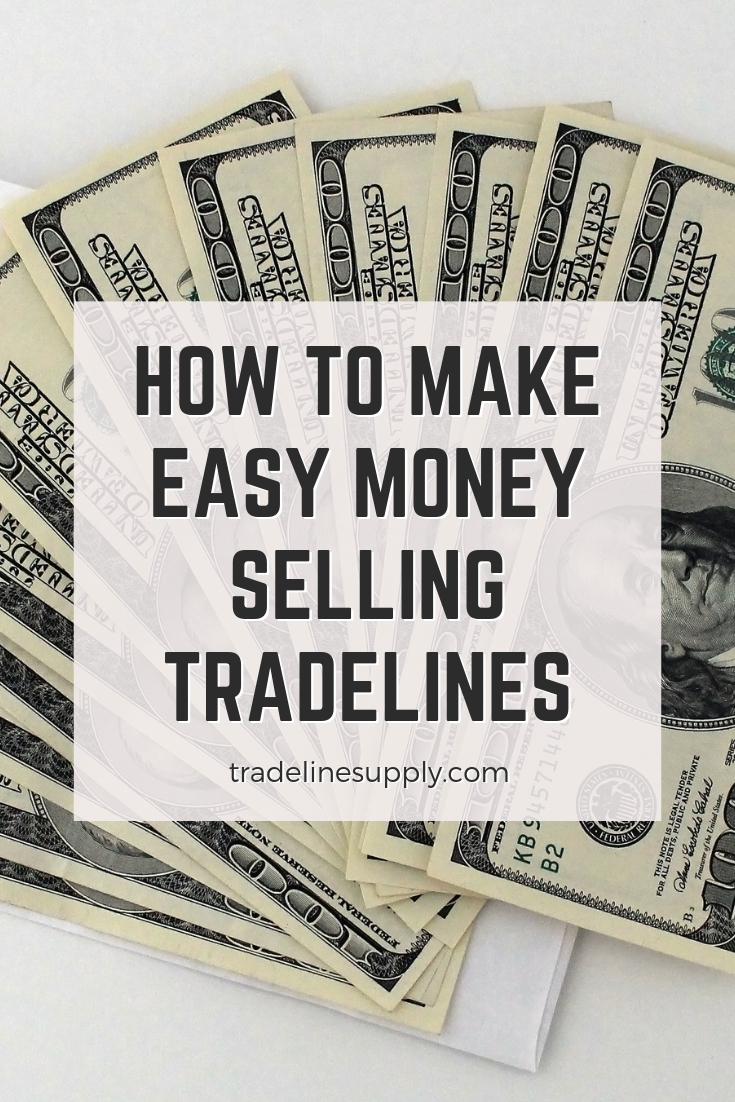 The business of selling tradelines has remained sort of "underground" for many years. The knowledge of this option has largely relied on word of mouth through certain niche personal finance communities.
It takes a very unique type of individual who has built great credit, has multiple excellent lines of credit, and is willing to share that credit for money. This trifecta of qualities is extremely rare, so it does not make financial sense to broadcast this opportunity to the general public when the target demographic is so small.
This unique dynamic might explain why you may not have heard about this kind of financial opportunity until now.
How Do I Get Started Selling My Tradelines?
Getting started selling tradelines is easy. Just visit our website and enter your information into the box to instantly receive our current commission schedule and instructions with the next steps.
If you would like to do further research on selling tradelines, can read our article, "Selling Tradelines: How to Choose the Best Tradeline Company" and our Credit Partner FAQs.
To speak with a live person from our team regarding our credit partner program, feel free to give us a call at 888-844-8910.